Company List for Tyres and Batteries | Page : 31
VIZZONI INTERNATIONAL LIMITED

Description:
VIZZONI Tires is a professional enterprise which is specialized in it\'s tire designs. We are developing a wide range of tires for domestic and International market requirements.
We are also dedicated to the High-Tech tire Research & Development technologies to provide the best quality to create our brand image as our Quality Product.
VIZZONI is more focused to meet the requirements of each parameter to increase the world wide users and acceptability
Product Details:
Truck Bus Radial / Bias, Light Truck Radial / Bias, OTR Radial / Bias
Address:
Unit No: 2702, Jumeriah Business Centre -2, Cluster : V, P.O.Box : 42429
Inquire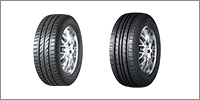 Description:
As a leading subsidiary company of China Wanda Group who is one of 500 top national industrial enterprise in economic strength, Shandong Wanda BOTO Tyre Co Ltd is a large scale of professional tire production enterprise mainly involving with development, production and sales of TBR, radial OTR ,light truck tyre and PCR Tyre.
Telephone:
86-546-2368887
Website:
wandabototyre@126.com
Inquire
XIAMEN KING LONG UNITED AUTOMOTIVE INDUSTRY CO., LTD

Description:
Founded in 1988, Xiamen King Long United Automotive Industry Co., Ltd. (\"King Long\") is dedicated to R&D, manufacture and sales of coaches, buses and mini vans. King Long has three Manufacturing Bases, i.e. Xiamen Bus and Coach Manufacturing Base, Xiamen Mini Van Manufacturing Base and Shaoxing City Bus Manufacturing Base.
Product Details:
Special Bus tyres
Address:
No.9 Jin Long Road, Jimei District, Xiamen City, Fujian Province, P.R China
Website:
yangqd@mail.king-long.com.cn
Inquire
Information, Buyers & Projects guide for the Automotive and Spare Parts Industries