Company List for Car Accessories | Page : 7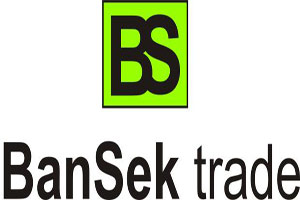 Description:
Wholesale and distribution of spare parts for European commercial vehicles, trucks, busses and trailers, as well as spare parts for Mercedes vans Sprinter and Vito. We suply the market with highest qaulity products since 1993. All the spare parts in our offer are proven in our sale and experience, OEM items and alternative to the original products.
Product Details:
Brake Components, Whell Bearings, Oils, Filters, Clutches, Suspension, Steering
Address:
Ristin potok 2v, 11050 Beograd(Belgrade)
Telephone:
+381 11 3471-721
Inquire
Beijing Automotive Industry Imp. & Exp. Corp.

Description:
Beijing Automotive Industry Imp. & Exp. Corp. ("BAIEC" for short), as a wholly-owned subsidiary of BAIC Group, founded in 1985, is mainly engaged in import and export of autos, auto parts, goods and technology, import and export agent, and domestic sales of auto (including car) and mechanical and electrical products. In the tenet of "Supported by BAIC Group, Serve BAIC Group", BAIEC realizes the annual import and export amount of USD 180 million and annual sales volume of RMB 1.7 billion through more than 20 years of development. Our products are exported to more than 30 countries and regions such as Europe, North America, South America, Australia, Africa, Middle East, Southeast Asia, etc.
Product Details:
import and export of autos, auto parts, goods and technology
Address:
Guangqumennei Street, Dongcheng District, No. 47, Yong the 6th floor, Tower A, Postcode:100062
Inquire
BEIJING HELIVIEW INTERNATIONAL EXHIBITION CO. LTD

Description:
Beijing Heng Li Wai Yip International Exhibition Co., Ltd. is a professional international exhibition company in China to promote the agent more than 120 international exhibitions; and the world\'s major exhibition has been organized to establish a close working relationship, the project covers all the major countries around the world. Companies in Beijing, Xiamen and Hong Kong companies. One of the exhibition\'s most trusted institution in 2010 the company was "Import and Export Manager" magazine named, in 2011 was selected as the "Top Ten exhibit agency enterprise" title "Foreign Exhibition" magazine, in 2012 the company was the general manager 任恩杰"Foreign Exhibition" magazine named "outstanding exhibit" title.
Product Details:
auto parts
Address:
eijing Room 1602 South Building, Fu Zhuang the 1st Fengtai District Postal Code: 100079
Telephone:
86 10 67614702
Inquire
Information, Buyers & Projects guide for the Automotive and Spare Parts Industries