Company List for Commercial Vehicles | Page : 5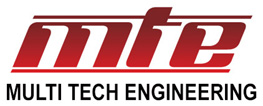 Description:
Multitech established in 1993 for manufacturing of automobile parts of sheet metal, forging and machining. Multitech started working as Original Equipment Manufacturers in 1995 for Hino Trucks, Isuzu Trucks, Hyundai Light Trucks and many other. In 1996, Multitech developed complete range of Towing Hooks for Trucks, Light trucks and Jeeps. In 1997, Multitech started producing parts for Trailer Axle, Suspension, Winch Assy and many other. In 1998, Multitech started development of parts for Petroleum Tankers with Top Loading including Manhole Covers, Pressure & Vacuum vents, Mechanical Bottom Valve, Discharge Valve and couplings.
Product Details:
tanker parts, trailer parts, brake parts, pintle hooks & van parts
Address:
Plot CD-361, Sector 16/B. Gabol Town, North Karachi Industrial Area, Karachi - Pakistan
Telephone:
92 2136970020 / 923441111872 / 923341111873
Website:
info@multitech.pk / tanktruck@gmail.com
Inquire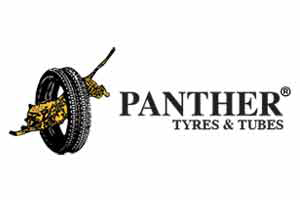 Description:
Pakistan Accumulators (Pvt) Ltd have been producing various types of automotive and inverter batteries, under the brand names of "VOLTA" for more than 19 years. They have all types of Motorcycle Batteries ranging from 04 Amp to 10 Amp & Automotive Batteries ranging from 32 Amp to 240 Amp
Product Details:
Motorcycle Tyres, Rickshaw Tyres, Light Truck Tyres, Truck Bus Bias Tyres, Agricultural Tyres, Butyl Tubes
Telephone:
+92-42-111-55-4444
Inquire
STANDARD FRICTION COMPONENTS LIMITED

Description:
Standard Group Of Companies is an internationally operating Indian Company based at Mumbai / Bombay & Vasind in the State of Maharashtra. The well diversified group has complete Infrastructure to develope every type of friction material for Automotive & Industrial related Applications. Ventured into manufacturing of Brake & Clutch Linings under the brand name of \"COMMANDO" as early as 1968.
Product Details:
BRAKE LININGS FOR TRUCKS & BUSES
Address:
Deekay Industrial Estate, Lake Road, Next to Bhandup police station, Bhandup (west) – Bombay 400 078 State : Maharashtra ( India )
Telephone:
91-2241585959 / 9892326651
Website:
BOBBY@FRICTIONINDIA.COM
Inquire
Information, Buyers & Projects guide for the Automotive and Spare Parts Industries