NEW AUTOMOTIVE PRODUCTS IN AFRICA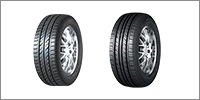 View More Products
LATEST AUTOMOTIVE INDUSTRY NEWS
Posted on :29 Jul,2022
A strategic partnership between Metro Africa Xpress Inc. (MAX), Africa's first mobility technology platform, and Moto Business Service Nigeria (MBSN), a subsidiary of Japan's Yamaha Motor Corporation, will allow for the financing and upkeep of more than 50,000 vehicles over the course of the next two years. The alliance would enable Max Read More..
Posted on :29 Jul,2022
Hundreds more electric buses are expected to hit African roads by the end of the year, as many countries begin to phase out internal combustion engine public transportation vehicles. Egypt, the host country, plans to roll out 70 electric buses at a cost of $17 million on the eve of the 27th United Nations Conference of the Parties on Read More..


View News