NEW AUTOMOTIVE PRODUCTS IN AFRICA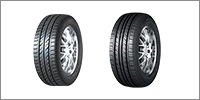 View More Products
LATEST AUTOMOTIVE INDUSTRY NEWS
Posted on :31 Aug,2021
Ugandan state auto firm Kiira Motors Corporation earlier mentioned that it will begin producing buses by July and aims to put out 1,030 units this year, as it moves forward to arrive in the market now served by big players like Isuzu, Man and Taata. The east African country anticipates to ride on the publicly-owned KMC to contest with Read More..
Posted on :30 Aug,2021
Tanzania amid robust demand for automotive vehicles, numerous domestic and foreign manufacturers are planning to enlarge their production bases in Tanzania. Government of Tanzania also prioritizes the automotive segment as a vital revenue generator and is boosting flow of FDIs in automotive industry. Tanzania is one of the most favourable and Read More..
View News