Rwanda's First Car Online Marketplace Launched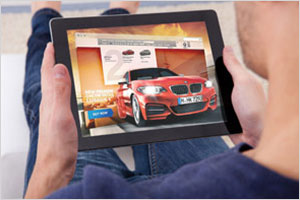 An Australian startup, AfriCarGroup, managing more than 110 websites in 90 different countries, has launched the first online marketplace for cars in Rwanda, called Carisoko.com.
The website allows local individual sellers as well as car dealers to easily, quickly and securely sell their cars, motorbikes and trucks using the platform.
It can also facilitate finding buyers more quickly than before.
With an experience gained through other frontier markets around the world, AfriCarGroup is offering local car dealers a SaaS CRM platform for local car dealers to better manage their inventory as well as their leads, and become more efficient in the way they manage their sales, prospects and customers.
Used cars is a booming business in Rwanda and Carisoko.com allows individual local sellers as well as professionals to find their buyer in a more efficient way, including its social network presence.
Sellers can use the website's different advertising options to promote their listings and sell their goods faster.
Carisoko.com is available for desktop users as well as mobile phone users.
Online platforms like Carisoko.com allow local users to get more efficient in buying and selling goods locally, as well as offering them transparency in prices, more options and better prices.
Emerging Classifieds Ventures and AfriCarGroup operates similar platforms for real estate in other emerging markets around the world.
AfricarGroup is now operating in 12 African countries – Burkina Faso, Benin, Ethiopia, Malawi, Mali, Namibia, Rwanda, Somalia, Swaziland, Chad, Uganda, and Zambia.
As per their understanding, these are the countries with low competition in the car classifieds websites industry.
AfriCar Group wants to connect local sellers with local buyers (individuals and businesses), and increase the volume and sales as well as decreasing commissions and selling times.
AfriCar Group has already secured an undisclosed seed round with Australian and European business angels and their going to use this funding to build their teams and start showing the traction around car classifieds in Africa.
Their structure includes operational teams in each country, regional managers, a technical team localised in Sydney, Australia, and a management team in Paris, France.
The plan is to be the first car classifieds network on the continent, allowing users to trade vehicles with users from neighbouring countries.
Posted on : 06 Jul,2022 | News Source : ABNews
Automart is Africa's leading directory and market news website for the automotive spare parts, automobiles and auto accessories industry | Kenya | Tanzania | Ethiopia