European Union funds uYilo e-Mobility to expand in Africa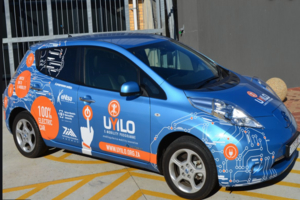 The European Union's new financing for South Africa's uYilo e-Mobility Programme will eventually show the rest of Africa how to build large-scale sustainable energy projects.
The funding was given for the Smart Energy Solutions for Africa (SESA) project, which is part of the Horizon 2020 Framework Programme for "Building a low-carbon, climate-resilient future: Research and innovation in support of the European Green Deal." The EU-funded SESA project was established to increase access to sustainable energy at cheap and dependable prices while reducing climate change.
"Global technological breakthroughs may contribute and leapfrog underdeveloped markets," says Hiten Parmar, Program Director at uYilo. The outcomes of the SESA project are intended to be inexpensive and sustainable energy access solutions that contribute to low carbon development and climate change mitigation and may be enhanced for deployment throughout Africa."
The collaboration stems from uYilo's participation in the SESA project as one of 30 member consortiums from Europe and Africa. South Africa's -programme's experience throughout the e-mobility ecosystem over the last 8 years has been a valuable asset to the project. For the four-year period 2021-2025, the entire SESA project budget is €9,989,133.13 ($11,299,306.49) for all 30 project partners.
"The initiatives under the SESA project show tremendous potential for a sustainable future, Obtaining these goals would boost energy availability in developing areas that are more sensitive to the effects of climate change," said Edem Foli, uYilo Programme Manager.
SESA aspires to deliver replicable energy access technologies and business models across the continent, resulting in local prospects for economic growth and social harmony. Decentralised renewables, novel energy storage systems, smart microgrids, waste-to-energy systems, climate-proofing, resilience and adaptation, and rural internet connectivity will all be tested, validated, and replicated at five validation sites across Africa.
The investment will bring together a number of cutting-edge technologies, including electric micro-mobility, renewable energy, a circular economy, and inclusive e-mobility. Parmar further adds that South Africa's industry leader will enable scalability across the continent.
"The validation in South Africa will make it easier to replicate across Africa, allowing the region to leapfrog broader access to sustainable energy and mobility. The total SESA project output will influence policy debates and suggestions to build a favourable regulatory framework to ensure the long-term benefits of the solutions displayed across Africa," Parmar added.
The grant will provide validation and substantial outreach to community-based technology. It would also enable communities to directly participate in mobility initiatives, so encouraging greater adoption and driving implementation across Africa. Parmar sees e-mobility as a critical actor in reaching a sustainable future.
"e-Transportation shows significant promise in addressing Africa's concerns for sustainable energy and mobility access," Parmar stated.
Posted on : 26 Mar,2023 | News Source : adqz.co
Automart is Africa's leading directory and market news website for the automotive spare parts, automobiles and auto accessories industry | Kenya | Tanzania | Ethiopia