Company List for Commercial Vehicles | Page : 6
Marshalls (East Africa) Limited

Description:
Marshalls is one of the leading automotive companies in East Africa for over 66 years.
Product Details:
automotive cars
Address:
Marshalls Hse, City Centre, Koinage street P.O. Box 30366-00100, Nairobi.
Inquire
MERITOR HEAVY VEHICLE SYSTEMS LLC

Description:
Headquartered in Troy, Mich., U.S., Meritor is a leading global supplier of drivetrain, mobility, braking and aftermarket solutions for commercial vehicle and industrial markets. With more than a 100-year legacy of providing innovative products that offer superior performance, efficiency and reliability, the company serves commercial truck, trailer, defense, specialty and aftermarket customers around the world. Common stock is traded on the New York Stock Exchange under the ticker symbol MTOR.
Product Details:
Axles, Brakes & Safety Systems, Drivelines, Trailer, Suspensions
Inquire
Mobikey Truck And Bus Ltd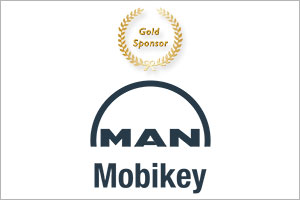 Description:
Mobikey Truck & Bus Limited is a part of a solid business group: Grupo JAP, they have more than 100 years of experience in automobile industry (1904).Also they are MAN Trucks official representative and authorised dealers.
Product Details:
MAN Trucks And Buses
Website:
vpereira@mobikey.co.ke
Inquire
Information, Buyers & Projects guide for the Automotive and Spare Parts Industries